Safe Steps Family Violence Response Centre is an Incorporated Association governed by a Board of Directors who are responsible for ensuring strategic direction, implementation of governance policies, adherence to regulatory obligations and oversight of performance and management activities undertaken by the CEO.
The Board of Directors bring extensive experience and diverse skills to support the CEO including specialisations in finance, marketing, communications, legal, government and community services, HR and IT.
---
Ingrid Williams – Chair
Ingrid Williams has more than 30 years' experience in the health and aged care sectors and has held a number of senior executive roles including that of CEO and Managing Director. Ingrid now runs her own advisory business, in which she provides consulting services to various businesses, across Australia.
Ingrid also completed the Williamson Community Leadership Programme (WCLP) run by Leadership Victoria and was a Telstra Business Woman of the year finalist. 
---
Pam Newton – Deputy Chair
Pam is the Manager Family Youth and Children at the City of Port Phillip.  She is a practising psychologist and has been a member of the Australian Psychological Society for 25 years.  Pam brings extensive experience in managing human services within Local Government and not-for-profits.
---
Cristina Wolters – Treasurer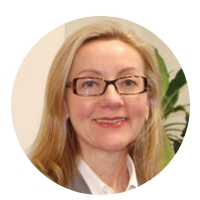 Cristina has over 20 years experience in Corporate Taxation and currently leads the Transurban team responsible for  global tax matters incl risk and governance.  Prior to this she was a corporate tax advisor with PwC (Aust. and Brazil) and was a Board Member and Treasurer for Women's Health Victoria. She is currently undertaking a Senior Executive MBA with the Melbourne Business School.
---
Nicole Lee – Director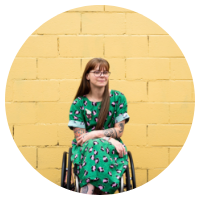 Nicole is a family violence survivor.  Through her appointment to Victim Survivors' Advisory Council, she is able to speak for those who have suffered family violence and specifically for those who have a disability and suffered at the hands of a perpetrator.
---
Belinda Bales – Director
Belinda is a lawyer within Victoria Police and works within the Legal Services Dept.  She has worked in several areas of Victoria Police including the Prosecutions Division, incorporating several metropolitan courts and in the Coronial jurisdiction.  She managed the the Specialist Summary Sex Offences Prosecutions Team and holds a position on the Therapeutic Treatment Board of Victoria and the Child Witnesses Services Advisory Committee of Victoria. Belinda has also worked in other Federal Govt legal Departments including most recently at Australian health practitioners Regulation Agency.
---
Penelope Cottrill – Director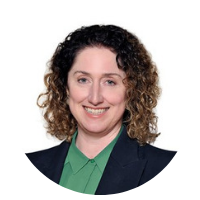 Penelope is a Principal at Nous Group, a leading management consultancy.  She consults on strategy, organisation, workforce and leadership.  Penelope has also held voluntary advisory roles in health and education.
---
Nadine Bartholomeusz-Raymond – Director
Nadine Bartholomeusz-Raymond has over 20 years experience in the mental and women's health sectors. As an Executive leader with Beyond Blue Nadine led the delivery of their national programs and projects in the education, families, primary care, disaster response, diversity and inclusion, and system reform space. Preceding this she worked in communications and media advisory roles with Women's Health in the North and Women's Health West.
---
Julia Reynolds – Director
Julia is a principal at Austech Surveying and Mapping Pty. Ltd. specialising in underground mine void investigation surveys services. Prior to that, Julia served as the General Manager of Australian and South East Asian Operations for the British FTSE listed engineering company Renishaw PLC. Renishaw specialises in the design and manufacture of measurement device technologies for the quarry and mining sectors.
Julia has over 15 years of experience in P&L, operations management, business strategy, global sales & marketing, and a strong foundation in finance & corporate governance.
Julia is a graduate of the Australian Institute of Company Directors (GAICD). In 2003, Julia earned her MBA degree from La Trobe University. Julia is a Board member of the Australian Institute of Mine Surveyors (AIMS).
---
Alexandra Wall – Director
Alexandra is a product, marketing and communications professional with over a decade of experience across consumer and not-for-profit industries. Alexandra held previous governance positions with Global Ideas and Girl Guides Victoria. Alexandra has worked in both technical and commercial roles with General Mills, Grill'd, Chobani and most recently joined Arnott's Good Food Partners division. Receiving an MBA from RMIT, Certificate in Not For Profit Governance from the Governance Institute of Australia and with previous experience in start-up not-for-profit environments, Alexandra currently serves as Deputy Chair and Company Secretary of One Girl.