Safe Steps Family Violence Response Centre is an Incorporated Association governed by a Board of Directors who are responsible for ensuring strategic direction, implementation of governance policies, adherence to regulatory obligations and oversight of performance and management activities undertaken by the CEO.
The Board of Directors bring extensive experience and diverse skills to support the CEO including specialisations in finance, marketing, communications, legal, government and community services, HR and IT.
---
Ingrid Williams – Chair
Ingrid Williams has 18 years' experience as a director in the not-for-profit and private sectors and 30 years' experience in the health and aged care sectors in senior roles including CEO and Managing Director. 
Ingrid originally trained as an intensive care nurse and has a Bachelor of Educational Studies, a Master of Health Administration and a Diploma of Business. 
---
Cristina Wolters – Treasurer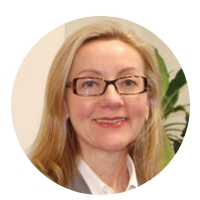 Cristina Wolters is an experienced Chartered Accountant specialising in mergers and acquisitions and corporate taxation who now leads Transurban's global tax team. She holds a Senior Executive MBA from Melbourne Business School and a Master of Taxation. Cristina was a Board member and Treasurer of Women's Health Victoria for eight years.  
---
Nicole Lee – Director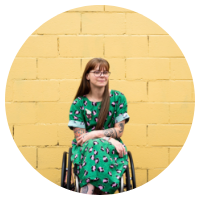 Nicole is a family violence survivor. Through her appointment to the Victim Survivors' Advisory Council, she is able to speak for those who have suffered family violence and specifically for those who have a disability and suffered at the hands of a perpetrator. 
---
Penelope Cottrill – Director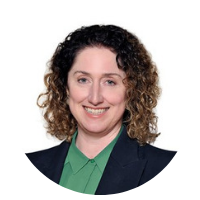 Director and Chair of Quality, Risk and Performance Subcommittee. Penelope Cottrill is a principal at Nous Group, a leading management consultancy. She consults on strategy, organisation, workforce and leadership.
Penelope has held voluntary advisory roles and works extensively in health and education.   
---
Nadine Bartholomeusz-Raymond – Director
Nadine Bartholomeusz-Raymond has 20 years' experience in the mental and women's health sectors. 
As an Executive Leader with Beyond Blue, Nadine led the delivery of national programs in areas such as education, families, primary care, and diversity and inclusion. 
She has also worked in communications and media advisory roles with Women's Health in the North and Women's Health West.   
---
Julia Reynolds – Director
Julia Reynolds is a principal at Austech Surveying and Mapping Pty Ltd, specialising in underground mine void investigation services. She has 15 years' experience in P&L, operations management, business strategy, global sales and marketing, and finance and corporate governance. 
Julia holds an MBA and is a Board member of the Australian Institute of Mine Surveyors.  
---
Alexandra Wall – Director
Alexandra Wall is a product, marketing and communications professional who currently works with Arnott's Good Food Partners division.
Alexandra holds an MBA and has governance experience with not-for-profits including Global Ideas, Girl Guides Victoria and One Girl, where she is the Deputy Chair and Company Secretary.
---